Victoria has recorded 905 new COVID-19 cases and four deaths, dipping below 1000 as more protests are planned for Melbourne.
It's the state's lowest daily tally since late September.
Thousands packed the CBD yesterday as the Victorian government debated controversial new pandemic laws.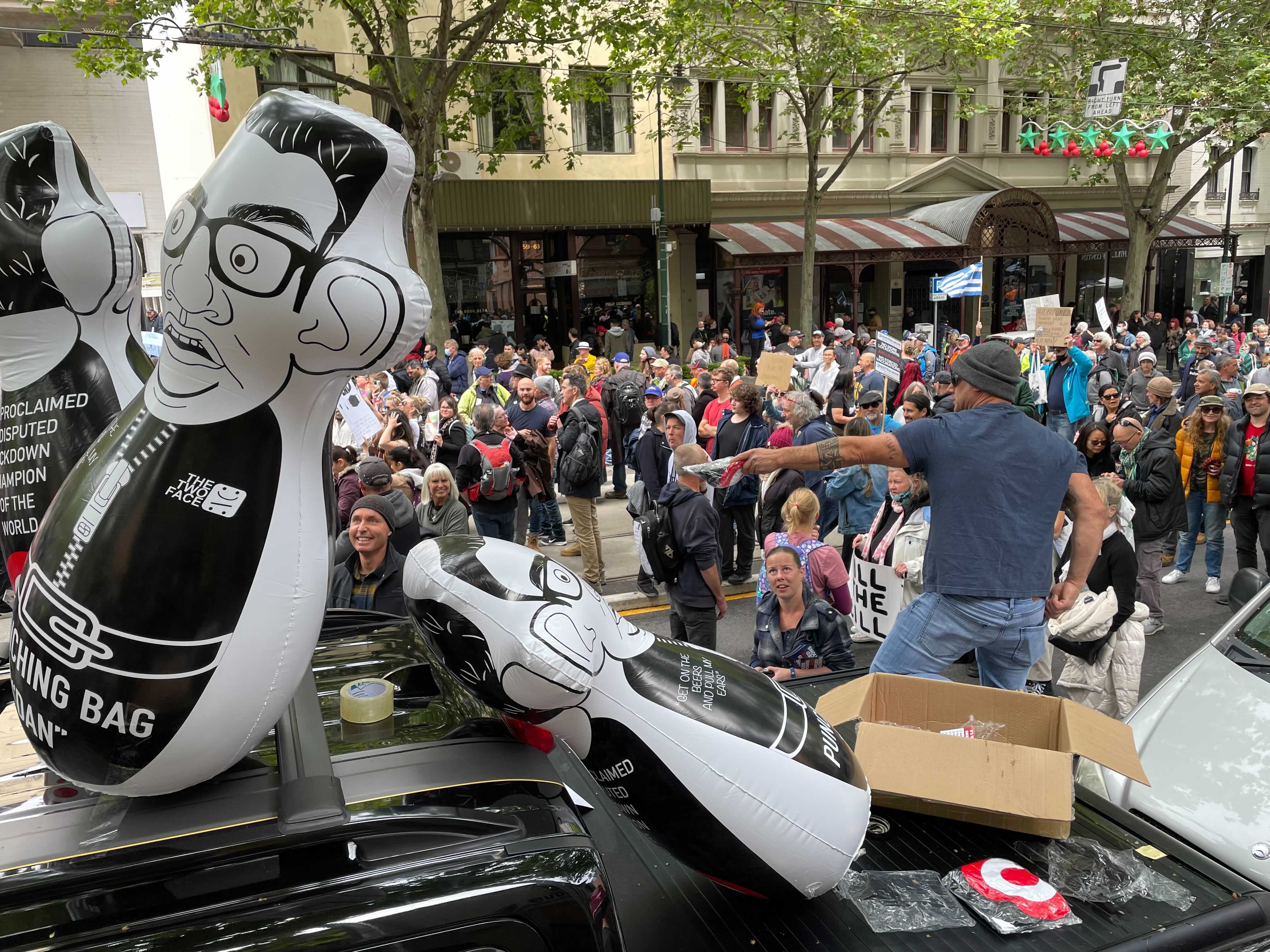 READ MORE: Care package dropped to Perth family stranded in Simpson Desert
Crowds of mostly mask-less people carried Australian and Eureka flags as they marched through Melbourne's CBD.
Among the crowd was somebody carrying a fake gallows with three nooses strung from it.
The crowd protested the Public Health and Wellbeing Amendment (pandemic management) Bill 2021, which passed the lower house in October.
It is expected to face a vote in the upper house next week.
READ MORE: Biden-Xi set virtual summit for Monday to discuss tensions
The Victorian opposition has claimed the bill would hand the premier too much power and discretion in pandemics.
Protesters are planning to camp outside Victoria's state Parliament from tomorrow to continue the action.
No arrests were made yesterday, with police saying it was a largely peaceful protest.
NSW hits 91 per cent double-dose vaccination rate
Meanwhile, New South Wales has hit a full vaccination rate of 91 per cent of eligible people aged 16 and over.
The state's first-dose rate is currently sitting at 94.2 per cent.
https://twitter.com/NSWHealth/status/1459642253404635136
Overnight NSW recorded 195 new COVID-19 cases, one of which was acquired interstate.
One additional death has also been reported as being linked to COVID-19.
To date there are 224 people being treated in NSW hospitals for the virus, 32 of whom are in ICU.