Queensland's
Omicron wave is expected to peak in days as the state prepares to expand its booster rollout.
Health authorities have said the peak is expected towards the end of the coming week, first in the Gold Coast and Brisbane before moving toward the regions.
Queensland has recorded about 250,000 cases so far, but Chief Health Officer Dr John Gerrard has said the real number is likely to be closer to a million due to people self-managing their illness at home.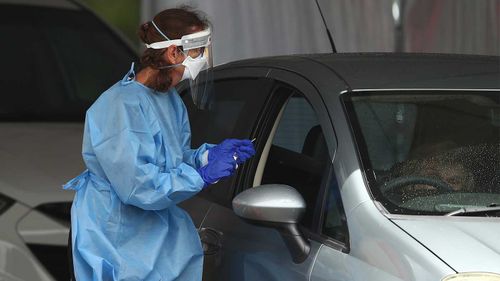 The waiting period between the second vaccine dose and the booster shot will be shortened in Queensland from tomorrow, as the state creeps closer to the 90 per cent double-dose mark.
From Monday, the waiting period for the booster will be cut to three months, in line with jurisdictions such as NSW.
Queensland is currently sitting on an 89 per cent double-dose vaccination rate.
Some restrictions are already easing, with the removal of quarantine for vaccinated international travellers coming into effect yesterday.
Queensland recorded 16,031 new COVID-19 cases yesterday, along with 13 deaths.
Queensland Chief Health Officer John Gerrard has said the state's vaccination campaign has stopped the health system from being swamped by the Omicron wave.
"Were in not for widespread vaccination, we would not be talking about 850 people in hospital but instead there would be thousands," Dr Gerrard said.