Scientists in the UK are keeping an eye on a new subvariant of the dominant Delta strain of the virus.
The mutation, known as AY4.2, accounts for a small but growing number of cases in Britain.
Francois Balloux, director of the University College London Genetics Institute, said the subvariant might be up to 10 per cent more transmissible and was being "closely monitored."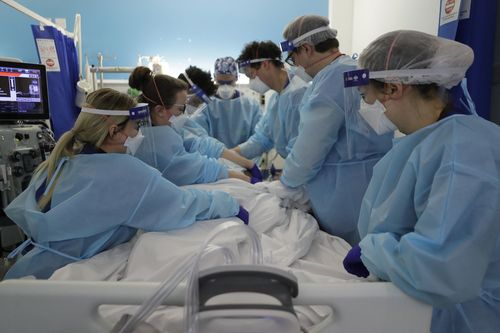 But he said evidence suggested "it hasn't been driving the recent increase in case numbers in the UK."
The UK recorded 49,156 new COVID-19 cases on Monday, the largest number since mid-July. New infections averaged 43,000 a day over the past week, a 15 per cent increase compared to the week before.