A comedy duo have caused a stir on a popular Gold Coast beach this morning, with a seagull chip stunt that stunned beach goers.
Footage shows a man buried from the neck down in sand on Surfers Paradise beach, covered in hot chips and pecked at by an onslaught of seagulls and ibis.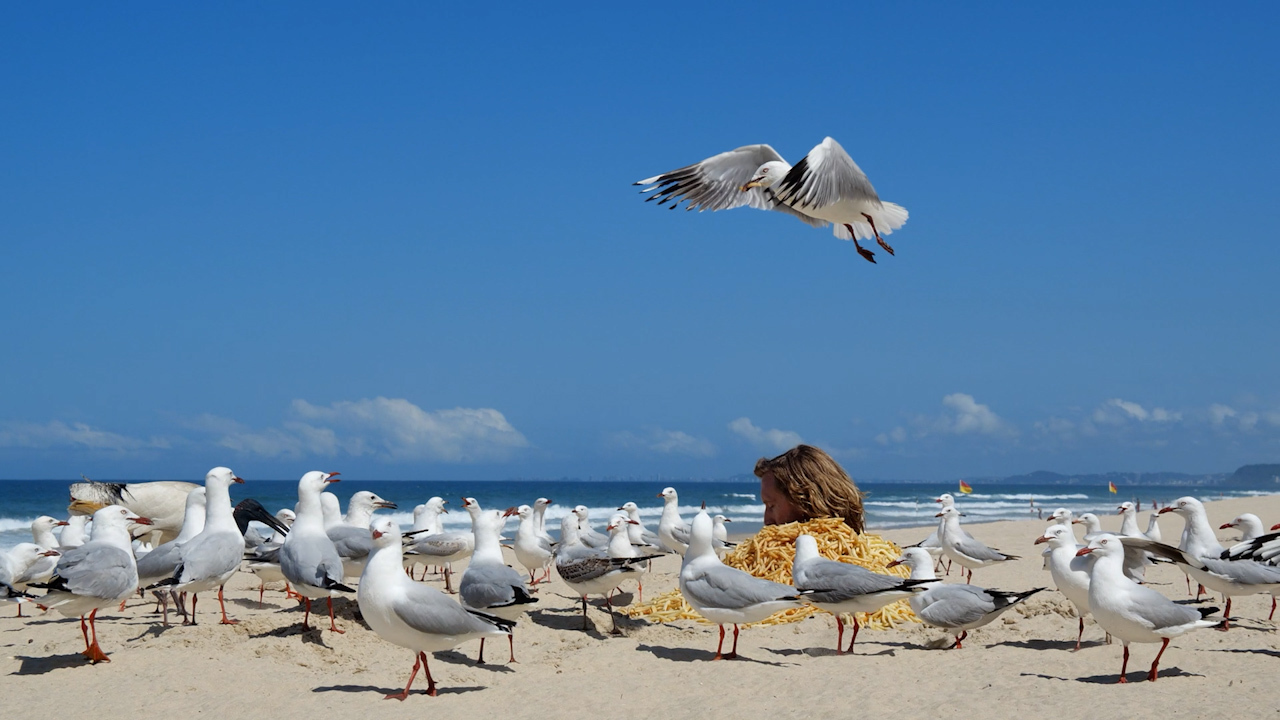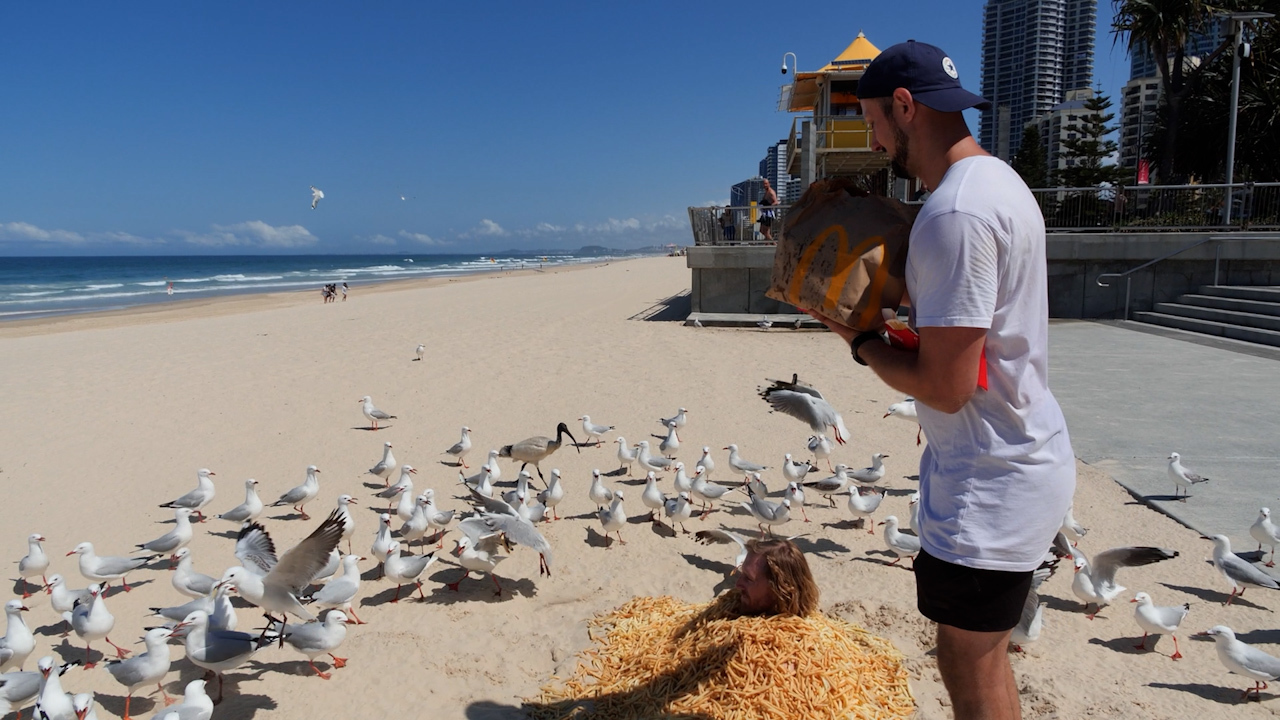 The duo behind the stunt, internet comedians Michael and Marty, said they purchased $1000 worth of chips in order to win the birds' trust.
But it seems the pair was unsuccessful, with the flock just taking the opportunity to steal a fry or two and fly off.
READ MORE: International travel opens up for fully vaccinated Australians