Two new cases of
COVID-19
have been recorded in the Northern Territory in a remote Aboriginal community.
The first is a fully vaccinated, 43-year-old Aboriginal man. Health authorities are treating him as though he has been infectious since November 10.
The second case is a 30-year-old Aboriginal woman who is a household contact of the man.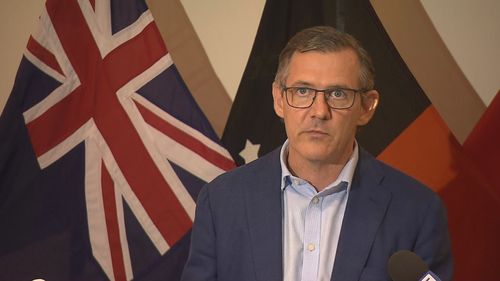 Health authorities are treating her as being infectious in the Robinson River community.
"It's undoubtedly the most serious update I've had to give you since the start of the pandemic because it involves a case in a remote community, but we are very prepared for this," NT Chief Minister Michael Gunner said today.
As a result of the new cases, Katherine will go into a snap, 72-hour lockdown from 6pm (local time). Roadblocks will be put in place.
There are five reasons to leave the home, including:
Medical treatment, including getting a COVID-19 test and getting vaccinated. 

For essential goods and services like groceries and medicines. 

For work that is considered essential and can't be done at home. 

For one hour of exercise a day within five kilometres from your home

To provide care to a family member, including separated families during the care of children
Schools will remain open and unvaccinated parents will be able to drop children at the gate.
A mask mandate is already in place and will remain in place and will be strengthened. 
Residents must wear a mask when they leave home and residents are permitted to leave their mask off if they are running for exercise.
Katherine has a vaccination rate of around 80 per cent, but more remote areas do not have the same level of cover.
"… it's not so much Katherine that we are concerned about in terms of vaccination rates, it's about the potential transmission outside of Katherine through Aboriginal communities, such as Robinson River," Acting Chief Health Officer Dr Charles Pain said.
"Robinson River has a good uptake actually which is a very fortunate thing. There are obviously communities around there which are not."