The number of fishing boats intercepted off
Western Australia
's north-west coast has skyrocketed to unprecedented levels.
New data has revealed more vessels were intercepted over three months this year than in the seven years preceding the
COVID-19
pandemic, highlighting concerns about the scale of illegal fishing activity in the area.
Charter operator Harley Cuzens, who runs week-long tours less than 300 kilometres from Broome, told 9News he sees the illegal boats and fishermen all the time.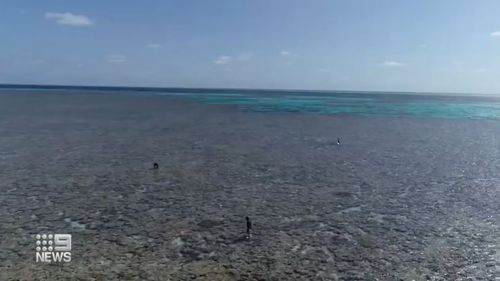 "I'd never, ever seen anything like it," Mr Cuzens said.
"I thought this is just unbelievable. You didn't go an hour without seeing another Indonesian fishing boat."
For weeks now, the illegal boats and their crews have been arriving in huge numbers, with 103 vessels intercepted in just three months this year.
That number has fluctuated throughout the decade from only five from 2018 to 2019 and four the next year to 85 vessels in 2020-21.
There were just seven boats intercepted off Western Australia's north-west coast in the 2012-13 financial year.
In drone video, obtained exclusively by Nine News and WAToday, poachers can be seen snorkelling and walking the reef at low tide for days and nights on end, taking sea cucumber, clams and even finning sharks and leaving the remains behind.
"There was a warship within five miles of me, which I was talking to on marine radio," Mr Cuzens said.
WA Premier Mark McGowan said the area is "absolutely stunning and beautiful" and "it's got to remain that way".
"I'd urge the Commonwealth to protest our interests and our environment," Mr McGowan said.
When asked about the influx of boats, Prime Minister Scott Morrison defended the Australian Border Force.
"No one has been stronger on border protection than my government. No one. Ever. We are the gold standard," Mr Morrison said.