Wild weather is set to lash three Australian states, with threats of hail, strong wind and heavy rain that could lead to flash flooding.
Floods have impacted Tamworth in New South Wales' north-east amid heavy rainfall.
Some residents have been unable to go into work as Calala Lane was filled with flood waters, cutting off their route.
Some students sitting their HSC in Tamworth have also had to relocate.
Tamworth High School and Farrer Memorial Agricultural High School advised their HSC students to attend different schools to sit their exams, and advised all other students to remain at home or report to their closest public school.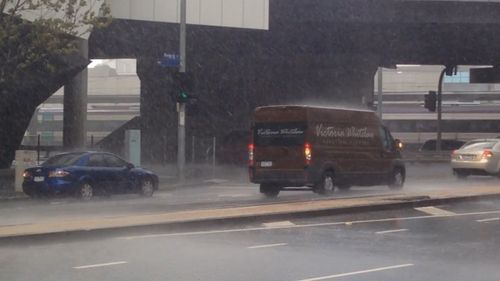 The deluge could continue throughout the week in NSW, where significant rain already fell last week.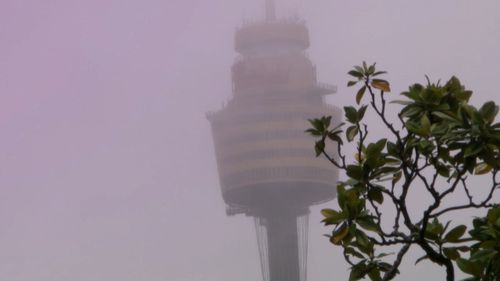 Warnings for storms and more rain are in place for NSW, with the Mid north NSW coast and Hunter looking to cop the brunt.
Multiple minor flood warnings have been issued for inland rivers and mid-north coast of NSW.
A moderate flood warning has been issued for Kingdon Ponds in the Scone area where minor flooding has already begun that is expected to intensify.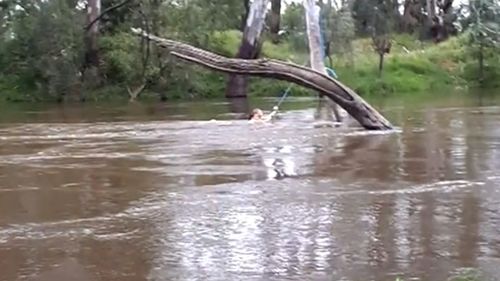 The flooding is a rare event that hasn't been seen for about 20 years.
Sydney had 18mm of rain yesterday, with Gosford on the NSW Central Coast getting 32mm.
A Hazardous Surf Warning has been issued for the Macquarie and Hunter Coasts.
The Bureau of Meteorology (BoM) said severe thunderstorms are likely to produce heavy rainfall that may lead to flash flooding in Caboolture, Esk, Gatton, Kilcoy, Laidley and Lowood.
There is also a chance the storms will bring hail and wind, the BoM said.
A total of 99mm of rain fell near Dalby in just two hours over the weekend, with the Southern Downs and Darling Downs expected to see more today.
The storm cell is expected to move closer to the south-east bringing wet weather all week.
A warning of heavy rainfall and thunderstorms early Monday morning has been issued for central southern parts of WA.
Some areas have recorded 162mm of rain over the weekend, with warnings of flash flooding.
A severe thunderstorm warning is no longer in place, but the BoM said the situation will continue to be monitored and further warnings may be issued if needed.
Victoria is set to see a sunnier start to the week with Melbourne set to reach 21C.
Although minor flood warnings are in place for the Latrobe River and Thomson River.
Tasmania will escape most of the wet weather, with only a partly cloudy day and temperatures of 19C, according to the BoM.