"Fast-moving" storms are rolling across NSW and south-east Queensland, with large hailstones and heavy rain falling.
The most dangerous storms are anticipated across New South Wales and Queensland, Weatherzone said.
Thunder started rumbling over Sydney around 3.30pm with heavy rain following soon after.
Anyone planning to travel between Sydney and Central Coast has been urged to be careful with large hailstones predicted.
"Bursts of heavy rainfall resulting in water over the roads, large hail and damaging wind gusts are expected."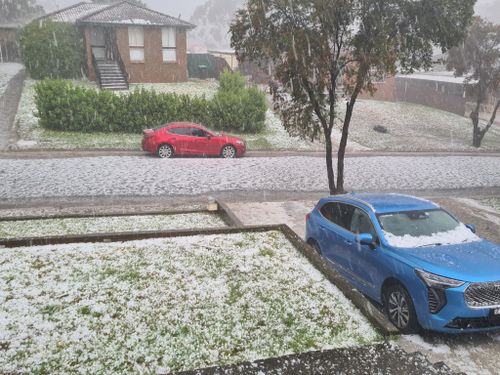 Bargo in the state's south-west has been pummelled with large hailstones, as has Sydney's west.
There are reports hail has fallen in the state's mid north coast.
The storm front comes after a severe weather warning issued for Brisbane, Moreton Bay and Darling Downs this morning was cancelled.
The BoM said storms are "likely" to re-develop over south-east Queensland this afternoon.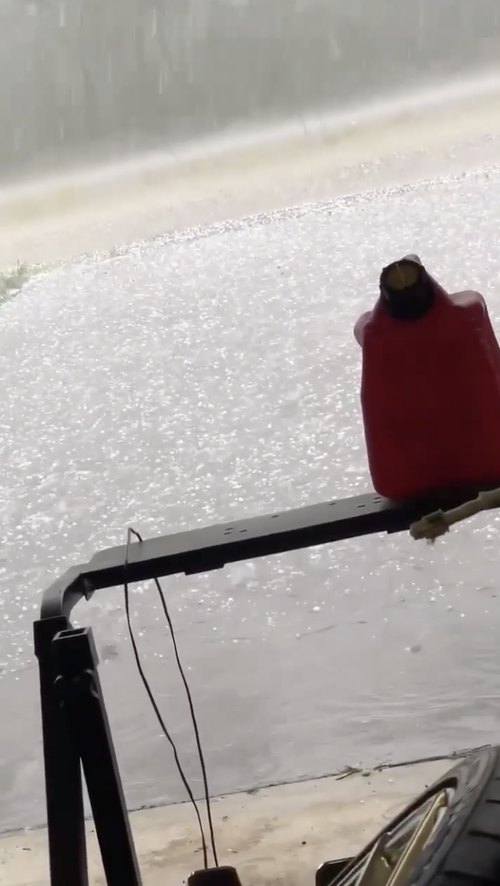 "The cluster is breaking up now but a second round of storms is likely to erupt again this afternoon over a broad area from the NSW border to the southern Capricornia and west to the Maranoa, with a potential for supercell activity in the southeast corner including destructive winds and even giant hail," meteorologist Shane Kennedy said.
"Showers and thunderstorms redeveloping tomorrow through eastern Queensland with the focus of activity gradually shifting north."
Meteorologist Jonathan Howe from the BoM had earlier warned tornadoes have been produced by dangerous weather cells like this one.
"Today is tricky because there is a small scale phenomenon but the ingredients for today do line up," Mr Howe said.
"So we can't predict where exactly they will form but the environment is conducive to seeing the supercell thunderstorms which do produce their tornado events."
Storms to intensify from mid-morning onwards
Weatherzone warned severe thunderstorms would hit multiple eastern states from late this morning as the temperature increases.
"In eastern Australia, convective clouds will grow taller as the day warms up, allowing showers and thunderstorms to become more widespread and intense from the late morning and afternoon," a Weatherzone spokesperson told 9news.com.au.
"Storms are likely to develop over a broad area stretching from central Queensland down to northern Tasmania."
Queensland already feeling force of storms
The BoM was affected when the storm started brewing this morning, with phone lines going down when the building was struck by lightning.
Minister for Agriculture David Littleproud described the storms as "a doozy" in an interview with 4BC's Neil Breen.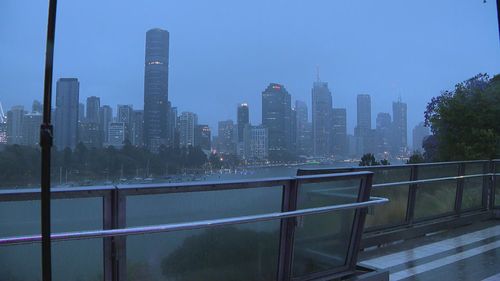 "I was at a motel and about 2.30 this morning, it just woke me up," he said, adding the rain was welcome news for farmers.
"Huge thunder and lightning here, and it just bucketed down, and it only just stopped probably about 40 minutes ago.
"So, I think the reports around 50 millimetres, so there'll be a bit of water running into the system, which is good."
Specific storm warnings have been issued by the BoM for Gold Coast, Toowoomba, Brisbane, Dalby, Ipswich, Coolangatta, Caboolture, Cleveland, Gatton and Jimboomba.
Earlier alerts were put out for Esk, northern Lake Wivenhoe, Somerset Dam, Highvale, the D'Aguilar Ranges and Dayboro.
Loudoun Bridge near Towoomba was smashed by 51mm of rain in just an hour overnight.
People are being warned to take place on the roads with flash flooding possible.
New South Wales and the Australian Capital Territory also face a wet day.
Early morning thunderstorms already delivered 20 – 30mm of rain to parts of Canberra, and the ACT may see more storms later today, BOM said.
National weather round-up
Cairns will be cloudy but will avoid the rain further south in the state.
Darwin will also see showers and a possible storm.
Brisbane and the Gold Coast through to the South-East Queensland will see showers and potential severe storms.
A possible storm is heading for Sydney, with a high of 24C forecast.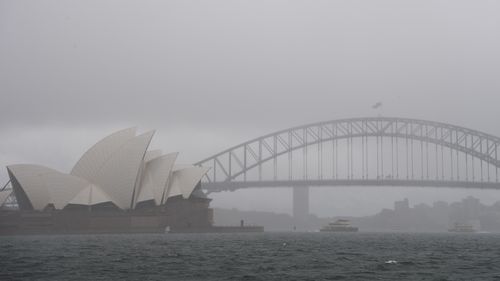 Canberra will be wet with a high of 18C.
Showers will develop in Melbourne, which will reach 19C.
Rain will increase for Hobart, while showers will ease in Adelaide.
Perth and Alice Springs will be mostly sunny.