The Queensland Government is under pressure to provide a border reopening deadline this morning as tourism operators struggle to stay in business.
Queensland MP and Federal Tourism Minister Stuart Robert spoke with Today as regional communities in northern New South Wales return to the border bubble.
Mr Robert, who spoke near the NSW border, says Queensland tourism businesses are desperate for Premier Annastacia Palaszczuk to provide a reopening roadmap.
"We want the border 100m behind me to be torn down because we have reached 80 per cent," Mr Robert said.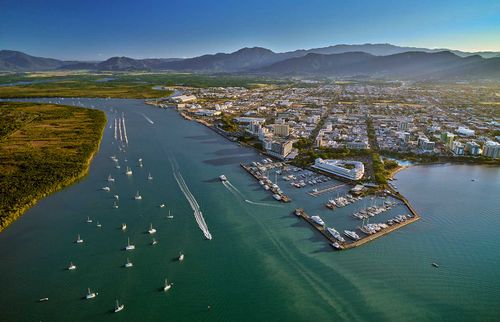 "Those people that live a kilometre back there, they will be able to go to Canada but they won't be able to go to Cairns, indeed they won't be able to go to a coffee shop here."
Mr Robert says he recently visited Cairns in Far North Queensland to meet tourism operators.
"It's been their worst year in living memory for them, with international borders closed and interstate borders closed and interstate borders closed, their tourism traffic is down 80 per cent to 90 per cent."